ADSS cable manufacturer offers all types of ADSS cable, which is also called all-dielectric self-supporting optical cable from (ADSS) Optical Fiber Cable Manufacturer.  Single jacket All-Dielectric Self-Supporting (ADSS) Optical Fiber Cable is idea for installation in distribution as well as transmission envirline installations are required as its name indicates, there is no support or messenger wire required, so installation is achieved in a single pass. As a leading Optical Fiber Cable Manufacturer, we offer ADSS cable which has the characteristics of full dielectric, no metal, non-conductivity, small cable diameter, high tensile force, low linear expansion coefficient, and wide temperature adaptation.
We can customize the number of cores of ADSS fiber optic cables according to customer needs. The number of cores of optical fiber ADSS cable is 2, 6, 12, 24, 36, 48, up to 288 cores, etc.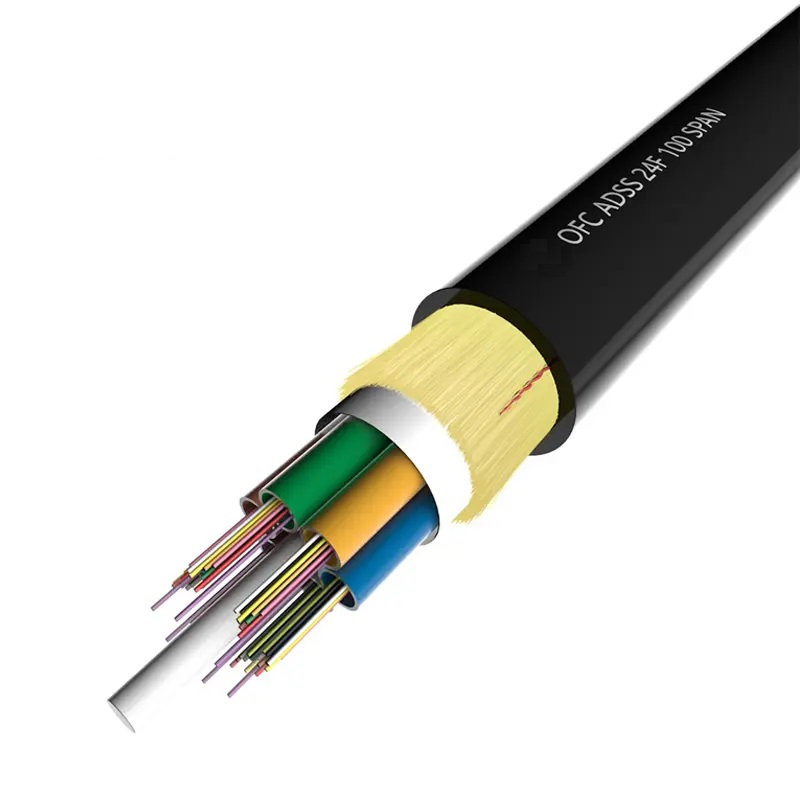 Application:
Self-support Aerial Installation
Span:
50 feet to over 1000 feet.
Features:
Suitable for use on distribution and high voltage transmission lines with mini spans or self supporting installation for telecommunication ;
Track -Resistant outer jacket available for the high voltage;
Line where space potentials up to 35kv;
Gel-Filled buffer tubes are S-Z stranded;
Instead of Aramid yarn or glass yarn,there is no support or messenger wire required. Aramid yarn is used as the strength member to assure the tensile and strain performance for mini span (usually below 100 meters) ;
The fiber counts from 4-24 fibers.
Standrads:
IEEE 1222,
IEC 60794-4-20,
ANSI/ICEA S-87-640,
TELCORDIA GR-20,
IEC 60793-1-22,
IEC 60794-1-2,
IEC 60794 .
Parameters: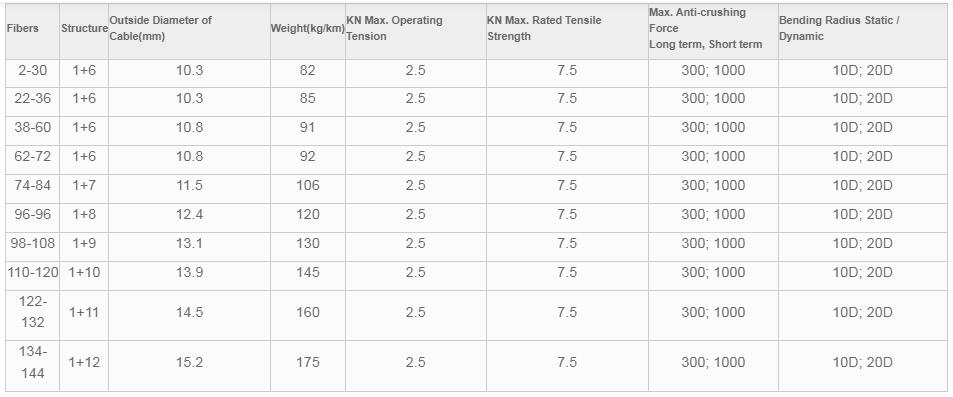 Package: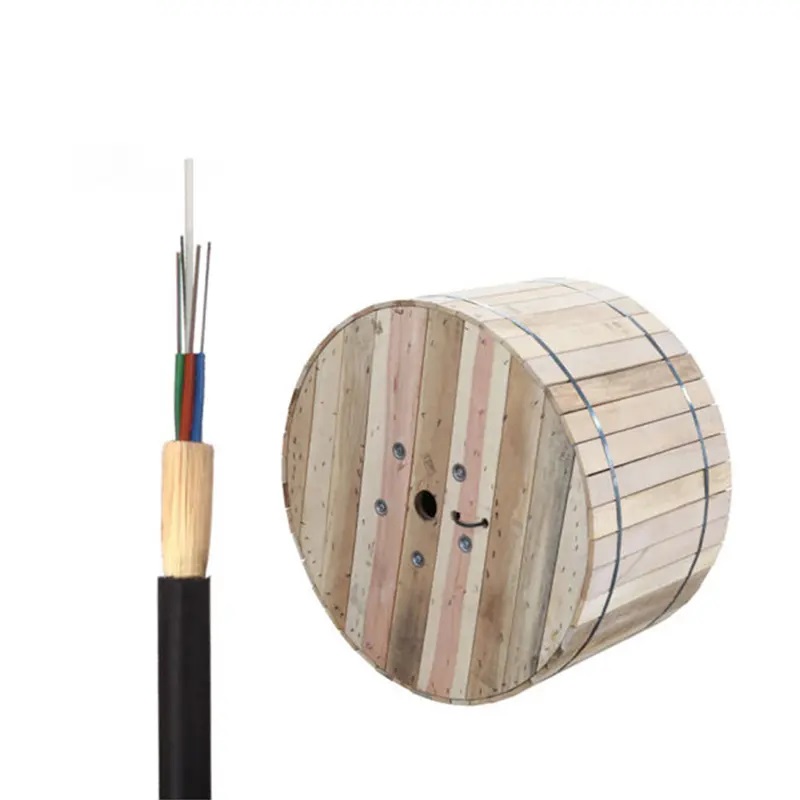 How to order?
Please let us know your requirement as follows in order that we offer you a reasonable price.
 Power transmission line voltage level
Fiber count
Span or tensile strength
Weather conditions
Are you interested in our products? Contact us now.