The PBT Loose Tube Optical Ground Wire (OPGW) is surrounded by single or double layers of aluminum clad steel wires(ACS) or mix ACS wires and aluminum alloy wires. Good anti-corrosion performance.Material and structure are uniform, good resistance to vibration fatigue. As OPGW Manufacturer, OEM production of OPGW with PBT Loose Buffer Tube is accepted.
The center stainless-steel tube is twisted with 1 to 2 layers of monofilament, which can be all-aluminum-clad steel wire or a mixed-stranded aluminum-clad steel wire and aluminum alloy wire.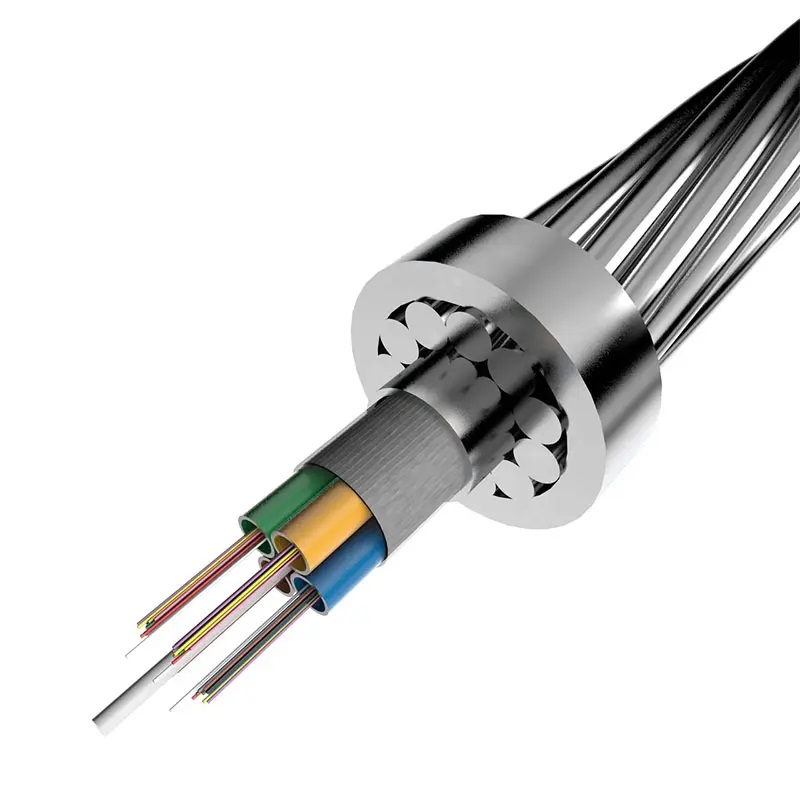 Applications of OPGW:
Replacement of existing ground wires and reconstruction of old lines.
Reconstruction of old power lines and low voltage level lines.
Coastal chemical industrial areas with heavy chemical pollution
Features of OPGW:
Can meet high electrical performance requirements, and have excellent corrosion resistant performance.
Applicable to coastal areas and areas with heavy pollution.
Short-circuit current has little effect on the fiber.
Typical Design for OPGW cable::

Standards of OPGW:

Package:
1-5KM per roll. Packed by steel drum . Other packing available according to client`s Request.
The cables are packed in carton, coiled on Bakelite & steel drum. During transportation, right tools should be used to avoid damaging the package and to handle with ease. Cables should be protected from moisture,kept away from high temperature and fire sparks,protected from over bending and crushing,protected from mechanical stress and damage.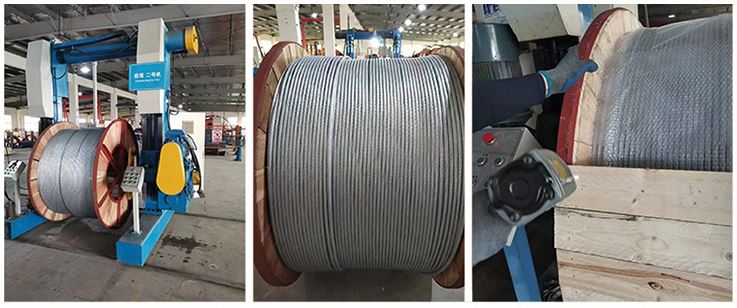 Are you interested in our products? Contact us now.