High voltage lightning arrester has another name of the high voltage surge arrester. lightning arrester types have polymer housing types and porcelain housing types. The surge arrester is the main equipment in the power station and power transmission lines.
We are a porcelain surge arrester manufacturer in China.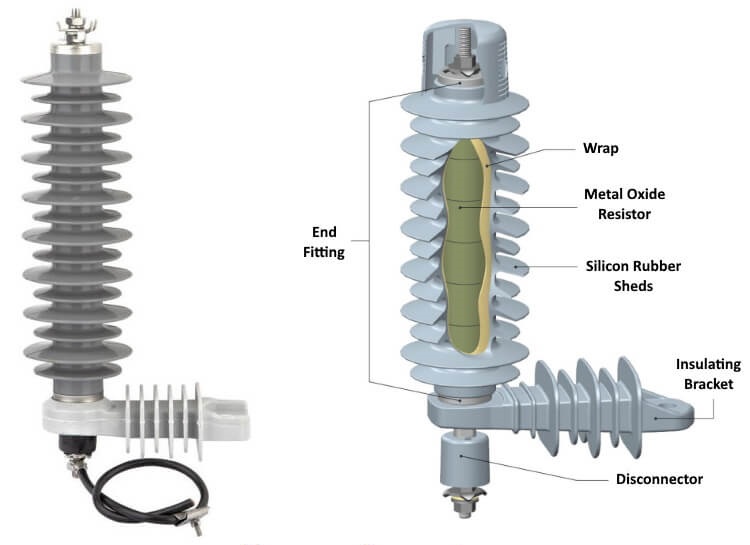 Silicone polymer housing composite metal oxide surge arrester and porcelain housing metal oxide surge arresters are available. Another type is porcelain housing surge arrester. Both types of surge arrestera are the key equipment in the electric power system, which is protecting the equipment from the lightning impulse.
As a polymer surge arrester manufacturer, we have an ISO9001 certificate and kema test report. We can produce all types of polymer housing surge arresters and porcelain housing lightning arresters.
We provide OEM production and Customization service.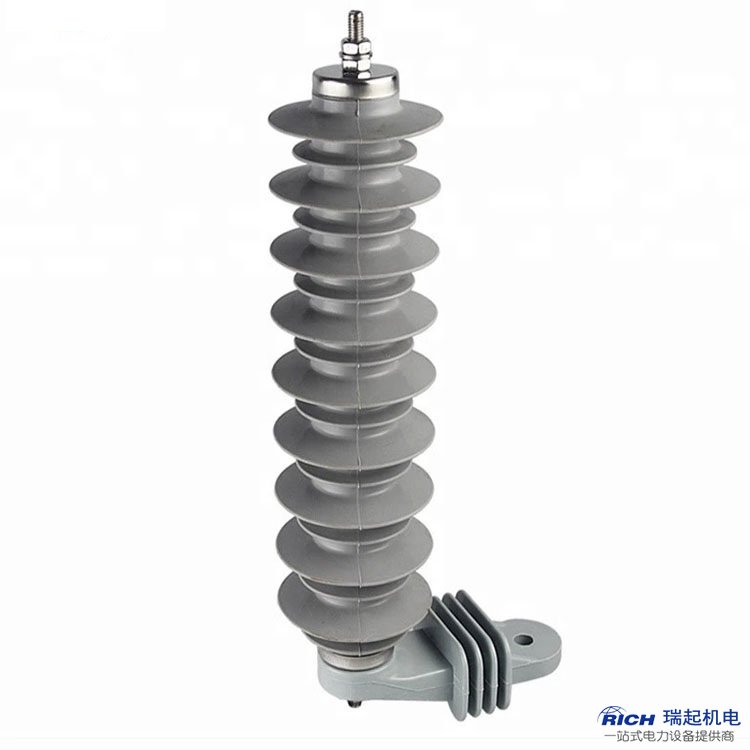 Surge Arrester Applications:
Protection of AIS and GIS substation equipment
Protection of AC and DC traction systems
HVDC protection
Protection of series capacitor banks
Protection of cables
Protection of transmission lines
Installation in polluted areas and areas with high seismic activities
Surge Arrester Features:
Available in normal duty, heavy-duty and heavy-duty riser pole classifications
Superior performance with UltraSIL polymer housing
The Evolution surge arrester offers significant improvements in protective characteristics and 60 Hz temporary over voltage (TOV) capability for all common over-head and riser-pole applications
Meet or exceed the requirements of IEEE Std C62.11 standard or IEC 60099-4
The silicone rubber housing was selected for its superior insulation performance as compared to other polymeric housing materials. Long term environmental testing has verified the lifetime performance advantage that silicone rubber provides
The hollow core design offers improved cantilever strength and directional venting
Moisture-impervious wrap
Optionally available with extra creepage for use in areas with extreme conditions of natural and man-made atmospheric pollution
Red color and Grey color for selection:
Specifications and Types:

10kA types: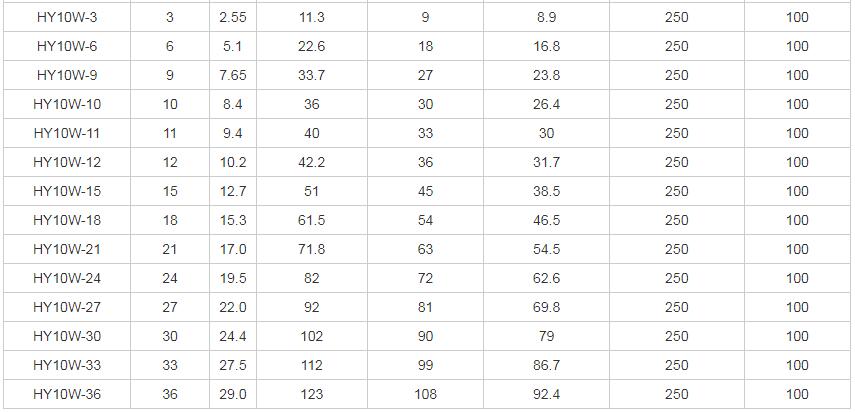 5kA types:
Polymer lightning arrester has the following characteristics:
Easy installation and maintenance. Mounted by the Bracket.
Good sealing capability to ensure reliable operation.
The protection and reliability of the surge arrester have been greatly enhanced.