IEC pin post porcelain insulator or ceramic pin post insulator have excellent electrical characteristic, high mechanical strength, Good resistance to soiling and flashover, using in heavy pollution area, good sealing performance, strength anti-electrical erosion and good shock resistance and collision resistance to prevent crash, bend and wrest. As a porcelain insulator manufacturer and supplier of IEC pin post porcelain insulator and ceramic pin post insulator, Rich Power offers both high quality and reasonable price for porcelain pin post insulator.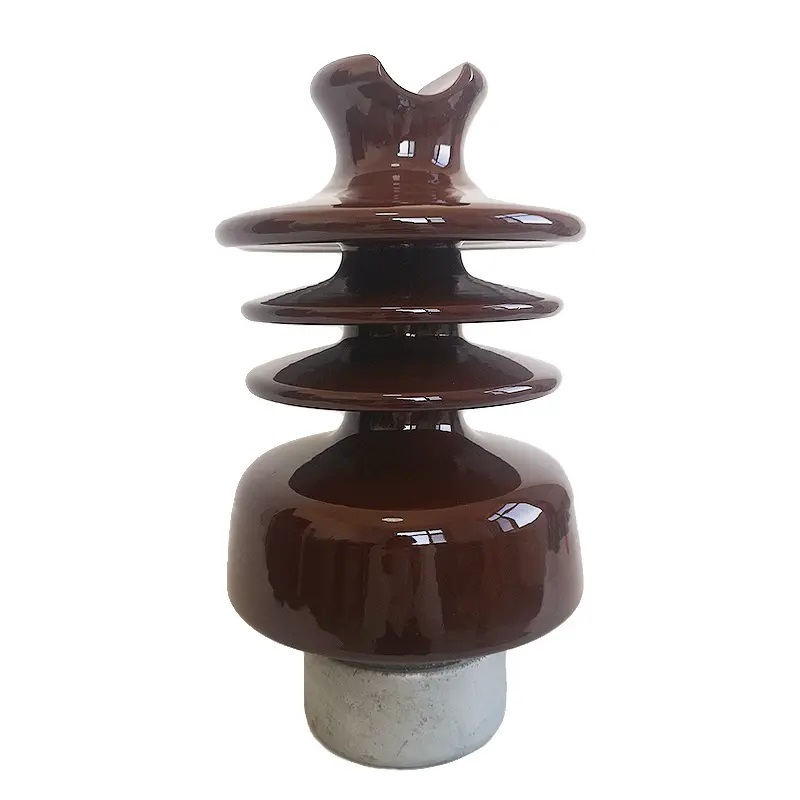 Standard applied: IEC 60383
Height(mm): 385
Rate voltage(kV): 24
Creepage distance(mm): 600
High voltage line rod insulator is used as insulation and supporting conductor in high voltage transmission and distribution line. The product is a non breakdown structure and has the advantages of high mechanical strength, strong insulation performance and good pollution resistance. The insulator has the advantages of safe and reliable operation, simple maintenance, long service life and low line cost.
Votage:
applied voltage has 6KV, 10KV, 11KV, 12KV, 15KV, 22KV, 24KV, 25KV, 33KV, 35KV, 36KV.
Standards:
IEC pin post porcelain insulator should follow IEC standards. The IEC specification covers the design, manufacture and testing of ceramic pin post insulators for overhead distribution systems.
IEC pin post porcelain insulator shall have the Electrical and Mechanical Characteristics conforming to the standards specified.
Drawing: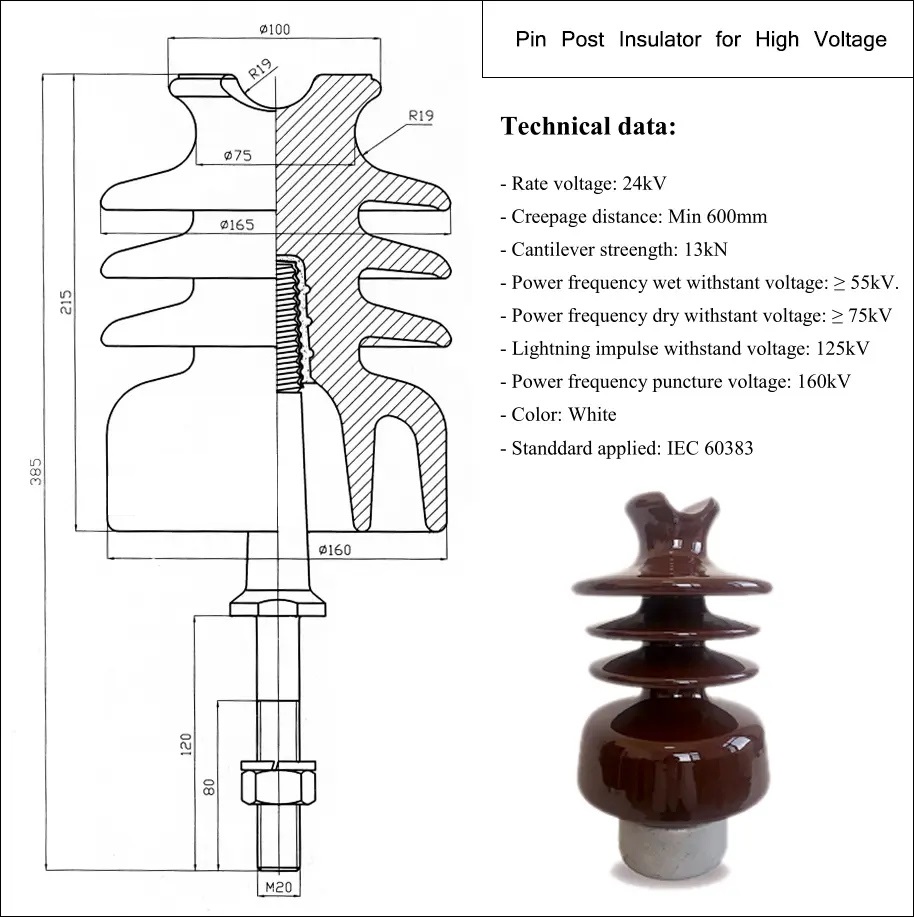 Parameter: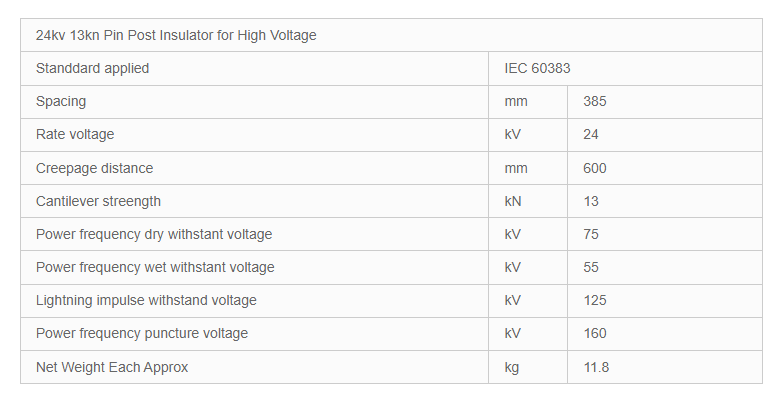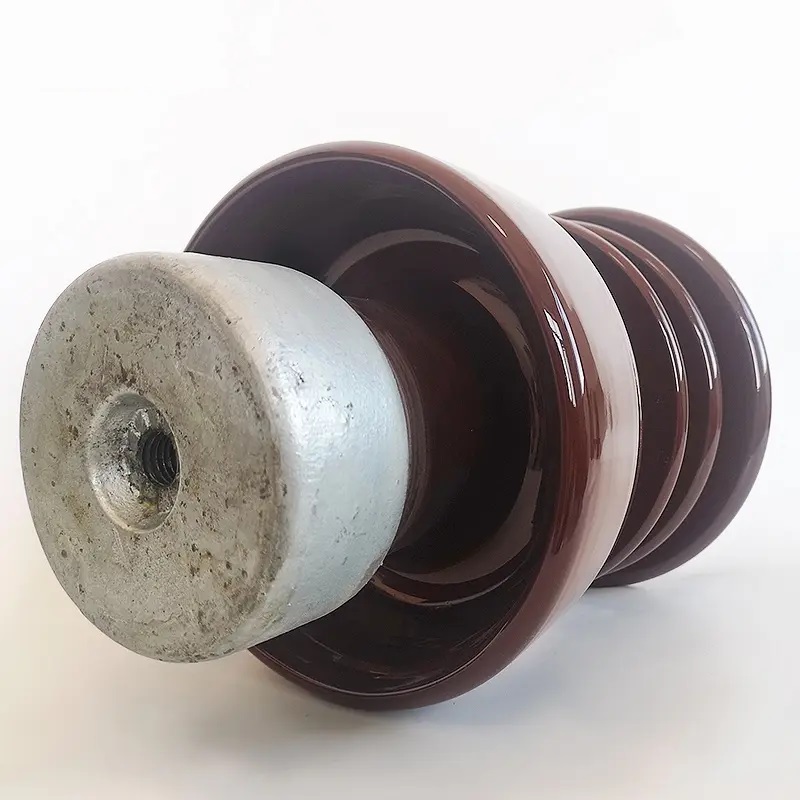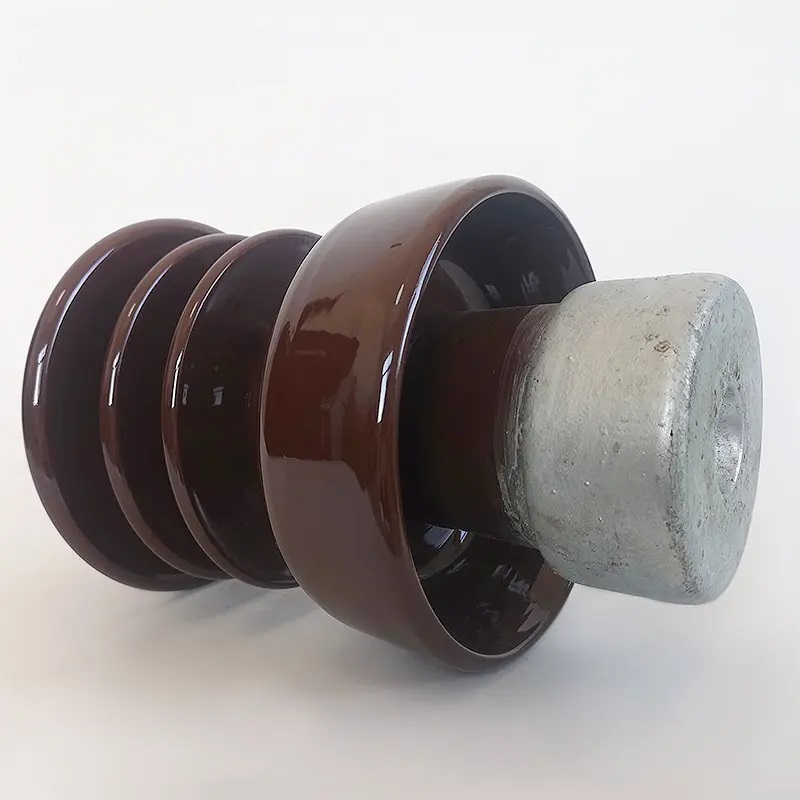 Are you interested in our products? Contact us now.