This is plug type accessories,also named Separable Connectors.It includes separable Elbow,straight and Tee connector kits.Our separable connectors are widely used in switchgears,transformers,cabinets and other electrical equipments.It is made of EPDM or silicone rubber with integrated field control.And adopts advanced triple-layer( a conductive inner layer,an insulation layer and a conductive outer layer) injection technique to guarantee the interface property to avoid gaps between layers and decrease partial discharge maximally.Our separable connectors are mainly includes IEC type & IEEE type.
Our unscreened connector system is a right angled adapter designed  to fit over standard MV cable terminations when used with equipment  bushings to Type C according to EN 50180 and EN 50181.
The RUSC boot can be easily disconnected for testing and then  reconnected with standard tooling under dead break conditions.  The body is made from Silicon rubber based material with excellent anti-tracking properties.
The body and termination are not screened and therefore during  operation the surfaces will be considered live and must not be touched.
Characteristics:
1.Voltage Range 6/10(12)kV up to 8.7/15(17.5)kV
2.With connection to C type bushings according to EN 50180 and EN 50181
3.One size is suitable for all cable types from 70 – 300mm2
4.Easy to install with comprehensive instructions included in each kit
5.Unlimited shelf life at normal storage temperatures
Type:
Body: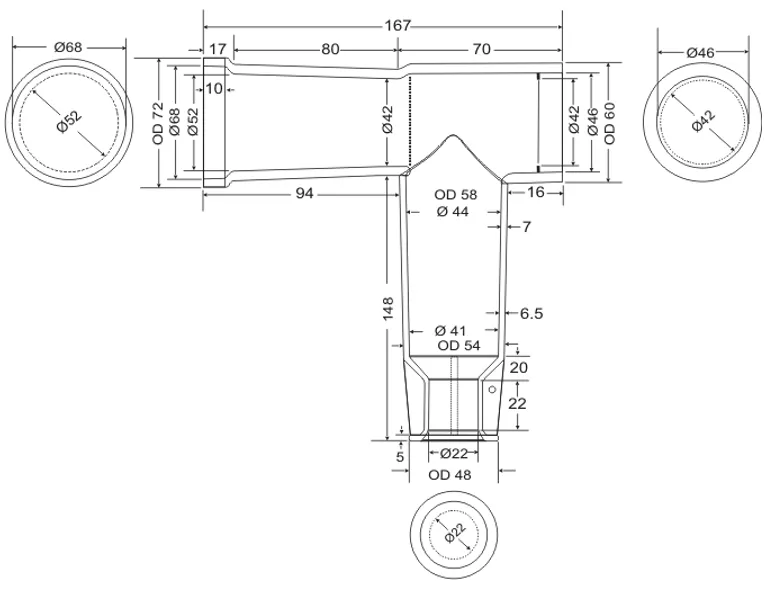 End Cover: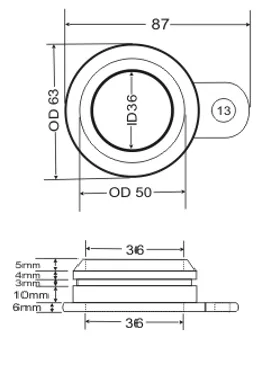 silicone rubber adapter to be used on Insulators of Medium Voltage Compartments of the C interface type Bushing in the Medium Voltage Switchgears Where there is a heat or cold shrinkable air insulated termination and you want to connect these to the C interface Bushing of new Switchgears without necessarily replacing the termination with a separable T connector, you can use this type adapter: RUSC24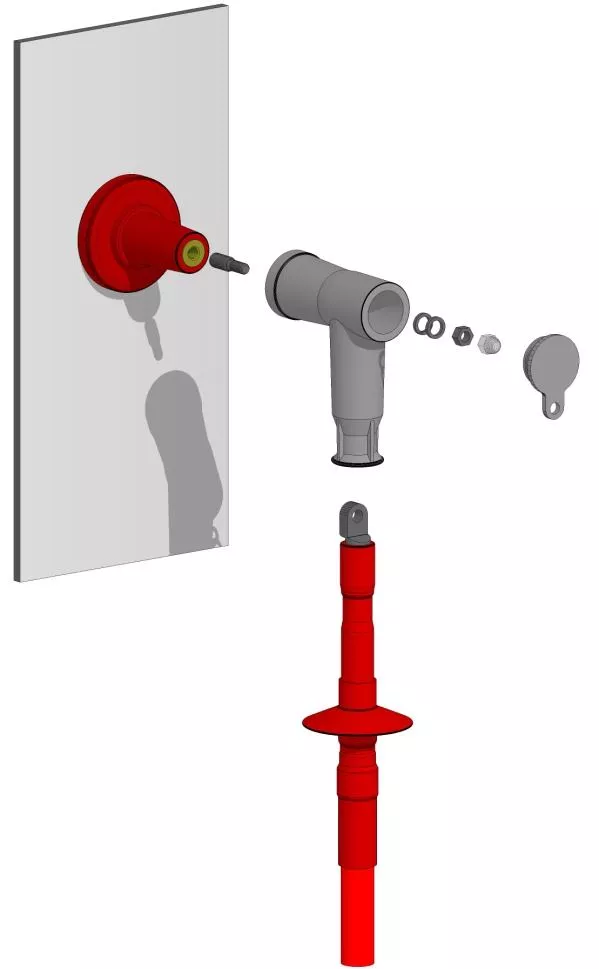 This  is an adapter that allows the connection between the air  termination and the C interface bushing without requiring cutting of the  conventional termination itself. When cutting that termination, often there is no cable available for the  assembly of a new separable T connector and in such cases it is  necessary to make a joint outside the substation with the use of a cable  loop between joint and new T connector.