Porcelain insulators provide years of reliable and consistent performance in the most rugged environments. Porcelain insulators are the most widely applied insulator in electrical transmission & distribution systems. From salty seaside substations to highly corrosive petrochemical facilities along the equator, porcelain insulators enable continued operation at the designed voltages. As a manufacturer of porcelain insulators, Rich power offers the finest quality electrical insulators for both Industrial & Utility applications. OEM production is also accepted.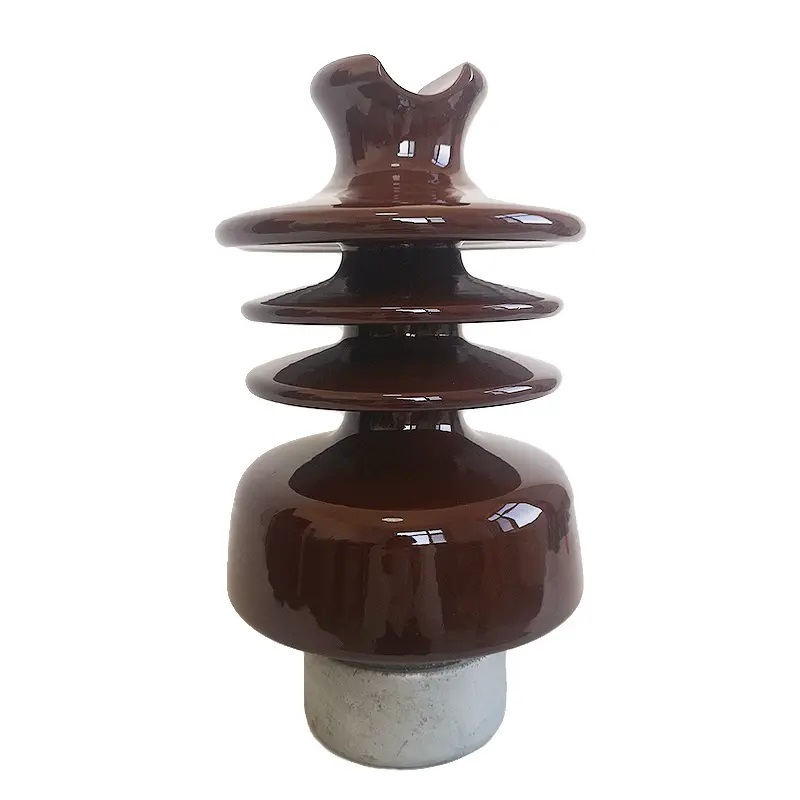 Standard applied: IEC 60383
Height(mm): 385
Rate voltage(kV): 24
Creepage distance(mm): 600
High voltage line rod insulator is used as insulation and supporting conductor in high voltage transmission and distribution line. The product is a non breakdown structure and has the advantages of high mechanical strength, strong insulation performance and good pollution resistance. The insulator has the advantages of safe and reliable operation, simple maintenance, long service life and low line cost.
Votage:
applied voltage has 6KV, 10KV, 11KV, 12KV, 15KV, 22KV, 24KV, 25KV, 33KV, 35KV, 36KV.
Standards:
IEC pin post porcelain insulator should follow IEC standards. The IEC specification covers the design, manufacture and testing of ceramic pin post insulators for overhead distribution systems.
IEC pin post porcelain insulator shall have the Electrical and Mechanical Characteristics conforming to the standards specified.
Rich power is a technology leader and manufacturer of electrical porcelain insulators for overhead transmission lines, substations and electrostatic precipitator applications. Our high, medium and low voltage insulators are nowadays worldwide known in the following markets:
Railways
Electrical installations/ swithgears
Transformers
Substations
Projects R & D