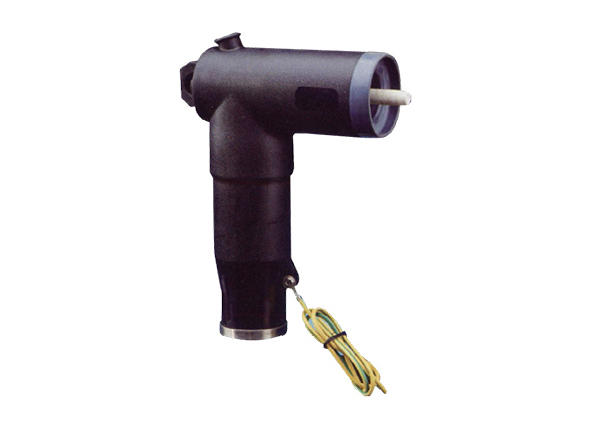 Models of separable connector
There are many types of separable connector, and the models are generally divided into American type and European type. The main function of separable connector is to realize the connection between single-phase or three-phase cable and switch cabinet, transformer, ring network cabinet, cable adapter box and other electrical equipment.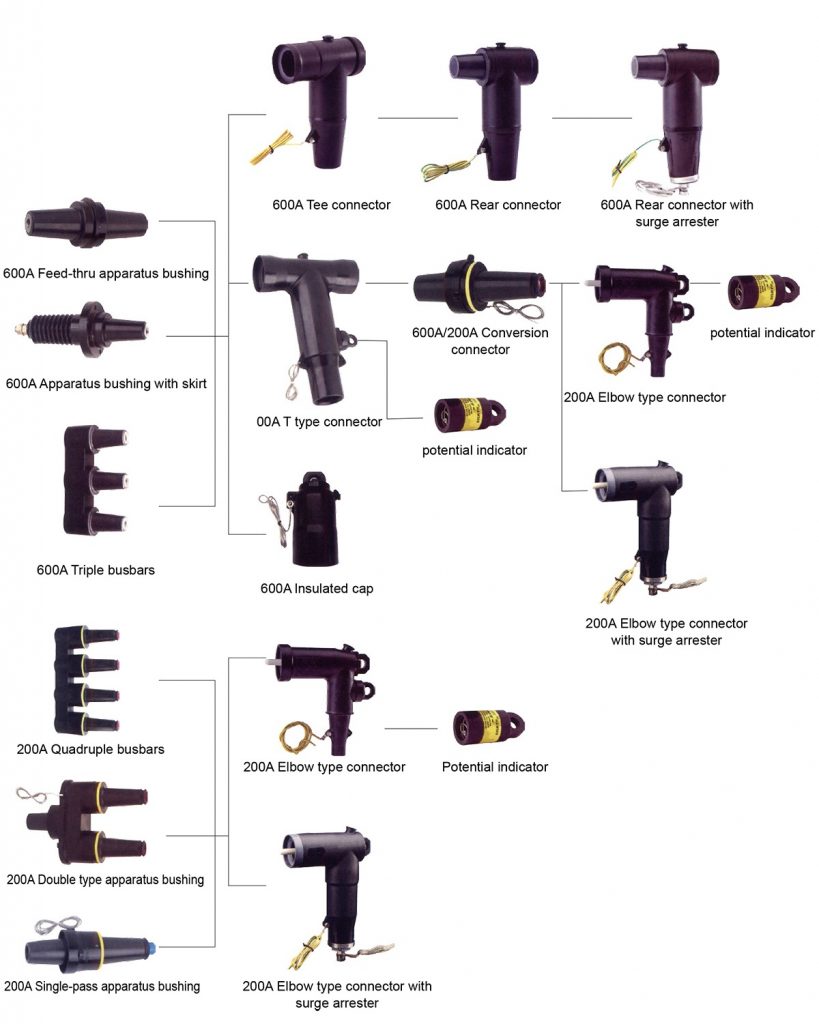 The separable connector has three parts including a front plug and at least one rear plug, the front plug and the rear plug body is a T-shaped sleeve structure, the T-shaped sleeve tube is vertical horizontal through hole and vertical through hole. The front plug and the rear plug are inserted together in the horizontal direction, the vertical through hole of the T-shaped sleeve is provided with a wire terminal, the top of the wire terminal is provided with a press port. A connecting device is arranged in the horizontal through-hole of the front plug and the back plug. The connecting device is connected with the pressing wire port, and the pressing wire terminal is connected with the cable. Plug joint, front plug, and back plug are factory prefabricated parts with the characteristics of flexible, small volume, compact structure, simple installation process, high safety. The separable connector can be used in switchgear and cable branch line and other places. All are suitable for indoor or outdoor installation. If you will look for a good manufacturer of cable connector, please contact rich power for lower price and good service and satisfaction guarantee.
Our separable connector has more nicknames, for example, elbow joint, T joint, separable cable terminal. Usually the voltage class should be used in 10kV and 35kV system.
Rich power offers separable connector with lower price and good quality. It is suitable for switchgear, cable distribution box, box type substation (crosslinked power cable), cable terminal, and insulation tube thread connection. The outer layer has a shielding effect of semi-conductive layer, which can be touched to ensure the safety of the human body; The unique stress cone structure can effectively evacuate the electric field stress and solve the cutting place of cable shield and electric field stress problem; The separable connector of ours have the characteristics of extensibility, flexible disassembly. It can complete the cable "T" type connection for you. Moreover, our separable connector has such functions as fully sealed, fully insulated, fully protected, maintenance-free, anti-flooding, anti-fouling. More and more customers buy the separable connectors from rich power.
please watch the vedio of Installation process of 10kV cable elbow separable connector, you will know more information about our products of separable connector. If you are a maker of switchgear, transformer ,substation, ring cabinet, cable adapter box and other electrical equipment, we can do OEM production for you. If you are a seller of cable connector, we hope you will be our agent. You can contact us now.