What is 11kV Lightning Arrester?
11kV Surge Arrester is a device designed to protect electrical equipment from electrical surges. It is designed for 11kv systems and can handle up to 11kV of electrical power. The device is made using a combination of high-quality materials, which make it durable and able to perform optimally.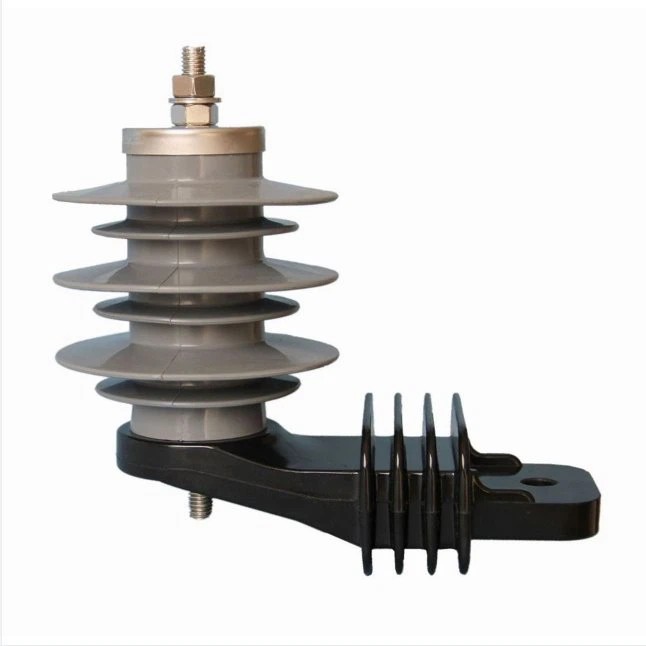 Specifications:

Features:
1. Superior Design: Our 11kV Surge Arrester is designed to withstand high voltage surges and prevent any damage to electrical equipment. It is made in compliance with international standards, ensuring the quality of the device.
2. High Performance: The device is designed to provide high levels of protection to electrical equipment. It has a low let-through voltage, which ensures that the equipment connected to the device is protected against any electrical surges.
3. Durability: The Surge Arrester is made using high-quality materials that are resistant to wear and tear. It is designed to last for a long time, even in harsh environments.
4. Easy to Install: The device is easy to install and does not require any specialized skills or tools. It can be installed by anyone who has a basic understanding of electrical systems.
Applications:
The zinc oxide arrester is mainly used to protect distribution transformer, cable connector and electrical equipment from being damaged by lightning impulse voltage and operating over-voltage.
Power Grids: The device can be used in power grids to protect electrical equipment from surges, ensuring that the power supply is not disrupted.
Industrial Applications: In industries, the device can be used to protect sensitive electrical equipment from damage caused by surges, ensuring that productivity is not affected.
 Commercial Buildings: The Surge Arrester can be used in commercial buildings to protect equipment such as elevators and HVAC systems against surges.
Ambient condition:
1. Ambient temperature: -40 °c ~40 °c;
2. Sun-rays radiation: the influences of max sun-rays radiation (note: 1.1kW/M2) have been taken into consideration through quality pre-heated method in type test. If existing any other heat sources around arrester, parties shall negotiate to decide whether to use or not;
3. Altitude: not over 1000m;
4. Power supply frequency: 48Hz~62Hz;
5. The P.F. voltage which bring pressure to bear between arrester terminals shall not exceed continuous operation voltage of arrester;
6. Earthquake intensity: not over 7 degree;
7. Wind speed: not over 35m/s.
A corner of workshop: