Rated capacity: 400kVA, 300kVA, 600kVA, 630kVA, 250kVA
High voltage: 20kv, 33kv, 35kv
Rated Secondary Voltage: 0.44
Frequency: 50Hz/60Hz
Short-Circuit Impedance: 4%/4.5%/5%
Connection Symbol: Dyn11/Yyn0
Phase: 3
Standards: IEC, IEEE
Full-sealed oil-immersed distribution transformes with the core which is made of quality cold-rolled silicon sheet and is of a full-miter non-puncture structure and its coil is made of quality oxygen-free copper.
Features:
It adopts radiator oil tank of corrugated shteet type or expansion type.
It doesn't need oil conservator.
The height of transformer is reduced.
The transformer oil doesn't contract with air.
The no-load loss of Model S10-M is 20% lower than that of Model S9-M,
The no-load loss of Model S11-M is 30% lower thanS9-M.
Service Condition:
Altitude cannot exceed: 1000m
Highest ambient temperature: +40°C
Highest daily average temperature: +30°C
Highest annual average temperature: +20°C
Lowest outdoor temperature: -25°C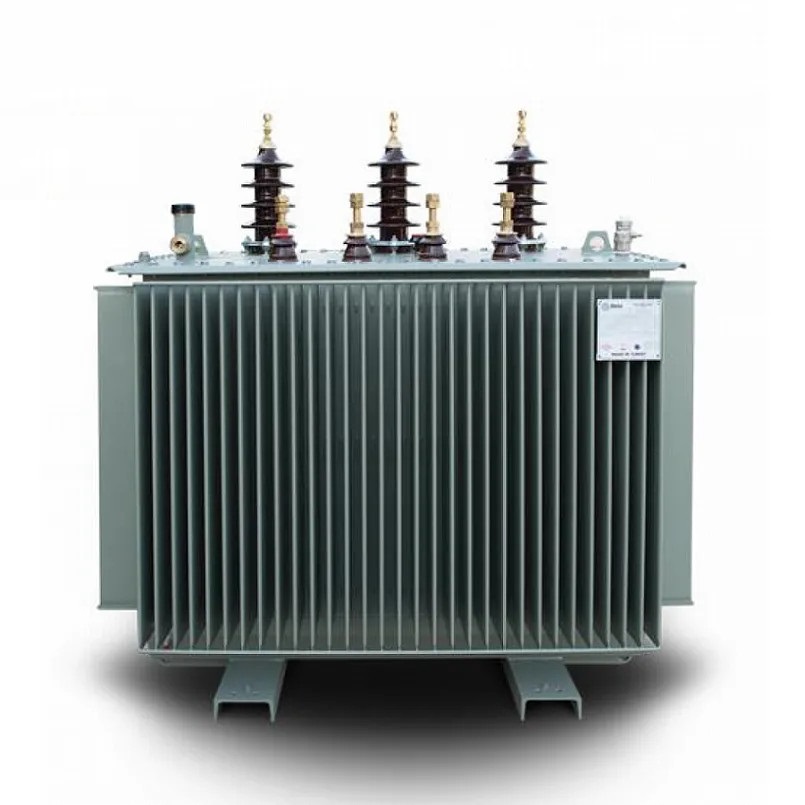 Parameters: