m8 m12 cable Made of UL-approved materials, high temperature resistance, low temperature resistance, oil resistance, sun protection.
M12 Series with Ip67/68 Rating, Provides with 2, 3, 4, 5, 6, 8, 12, 17 Contacts, Different Pin Match Specific Applications. E.g, Sensor and Power Applications Require 3 or 4 Pins; Profinet and Ethernet Require 4 or 8 Pin Counts; Fieldbus, Can Bus and Devicenet Typically Use 4 or 5 Pin Counts; and Signal Requirements Usually Employ 12 Pins.
M12/2 3 4 5 8 12 17 pins connector, IP67/IP68 waterproof rating, protection against dust and temporary water ingress.
widely used in Automation Equipment,Rail Transit,Medical Device, Communication, Equipment,Automotive,Industrial Vision, etc.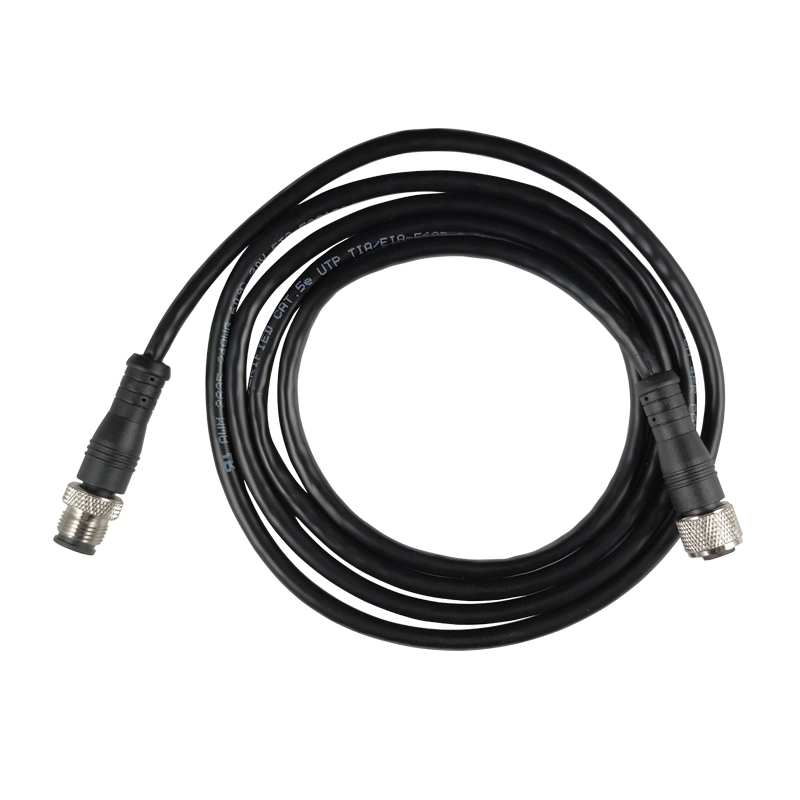 Specifications:
M12: 2pin 3pin 4pin 5pin 6pin 7pin 8pin 9pin 10pin 11pin 12pin 13pin 14pin 15pin 16pin 17pin
M12 code: A code B code C code D code S code T code L code K code X code Y code M code.