There is a movable plug contact based on a standardised contact between transformer or GIS bushing, which means that there are various ways the cable connectors can attach to the transformers or gas-insulated switchgears. Rich Power, a leading manufacturer and supplier of all the interfaces needed to connect these – whatever configuration you need, we've got you covered. OEM production is accepted. All are wholesale price. If you are looking for separable connectors, rich power company is the best one. If you are a seller of separable connectors, rich power company is the best one. We are also looking for a distributor for cooperation.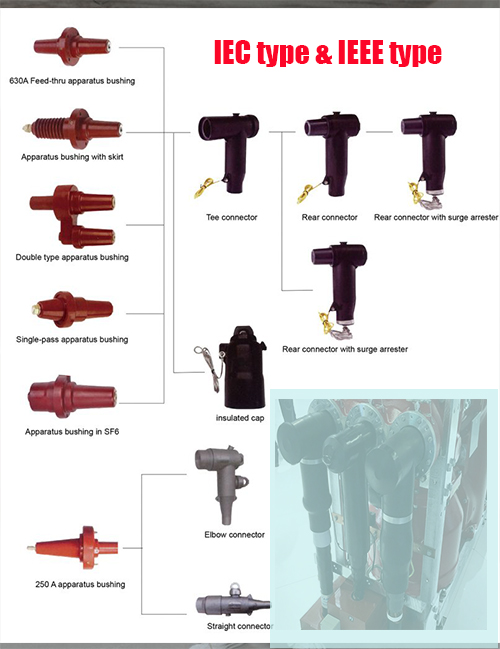 Perfectly Configured Cable Connectors
Our range of medium voltage connectors includes elbow connectors, straight connectors, branch connectors, surge arresters, coupling connectors,etc. We can produce them fully according to your requirement.
These products are suitable for indoor and outdoor use. Our cable accessories are designed and tested to meet or exceed all applicable requirements of IEEE, ANSI, and other industry standards.
The thick conductive EPDM jacket provides a total safe to touch screen which ensures safety for personnel.
Our medium voltage cable connectors have all the right ingredients to ensure installation is quick, easy and safe. An outer conductive layer provides important shielding, with integrated stress control helping to regulate and dissipate electrical stress and a highly elastic silicone casing for flexibility and easy handling.
The Benefits of Medium Voltage Cable Connectors
Simple
Maximum value
ecological
Very short preparation length
No special tools or training required
Compatible with all types of switchgear
Conductive outer layer for improved safety
Integrated stress control system